Advanced Travel Management Suite that WORKS for your ENTERPRISE & Travel Business 
The Travelable TripCentre Cloud is designed to manage & have total control over the travel expenses of your Business. Simplify the booking experience and control company costs. Basic booking systems can't keep up with the changes in travel, but the Travelable TripCentre brings the entire process and all your data together in one place, so you can see and manage your travel program your way.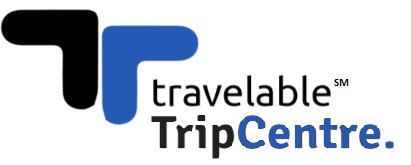 TRAVELER FREEDOM
Book your kind of business travel. We combine the best of leisure and corporate travel into a smart, micromanagement free booking experience that's designed to make you happy.
EASY TRAVEL BOOKING
TripCentre provides the simplest travel booking and management experience. Everything is streamlined to help employees spend 70% less time on average booking travel. We deliver business travelers an intuitive, straightforward shopping for flights, hotels and more.
BUSINESS TRAVEL MANGEMENT
The best business travel solution for today and tomorrow Helping businesses with their top travel and expense challenges. Capture every booking With all your data in one place, you can get more done. We offer integrated solutions for optimising business travel, expense and invoice management. These cloud-based services integrate with each other and connect to spending wherever it happens to give organisations total visibility into your travel spend.
24/7 SUPPORT
Our Customer Care Team are on 24/7 support your travelers before, during, and after their trips. We make sure they get there and back as smoothly as possible, solving any problems along the way. You get your time back to focus on what's important.
LARGEST TRAVEL INVENTORY
Our AI-powered recommendation engine sorts inventory from thousands of sources and tailors search results to each traveler's preferences.
TRAVEL ECOSYSTEM
Our platform enables partners to develop apps and services that effortlessly integrate with and leverage the data. These partner solutions help businesses manage compliance, enhance the employee experience and optimize spend.